October, 2009 - New Infiniti Grand-Am GT program
October, 2009 - Philip Creighton Motorsport announced the addition of a Grand-Am GT Class Crawford Infiniti 4.5 Liter V8 program for 2010. In conjunction with Howard Motorsports we have taken delivery of one new Crawford chassis as well as one that has run before.
The car is one of the current Infiniti G Coupe line with tube frame chassis, DP Ex-Trac 6 speed sequential gearbox mounted in the rear, aluminum V8 Nissan Infiniti engine prepared by Hasselgren Engines. Electronics are by Bosch for the engine controls and Motec for the data acquisition system. The cars will be run out of the Alpharetta based shop under the direction of Engineer Rossella Manfrinato.
The new Infiniti Grand -Am GT car was on display in the paddock at Homestead, FL during the last race event of the season for both Grand-Am and the Indy Racing League. The program raised a lot of interest and the Team is looking forward to debuting the next season. "Our intent is to run one car at the 24 Hours of Daytona" says Team Owner Phil Creighton "in conjunction with our Mazda RX8 program for Yellow Dragon Motorsports. We are talking to a few drivers at the moment for both programs and would welcome any inquires ".
For more information about the program contact Phil Creighton at (678) 366 2100 or e-mail: philipcreighton@earthlink.net

June, 2009 - Grand-Am GT Test
Philip Creighton Motorsports headed to Florida for a private test day at Palm Beach International Raceway, to run a Mazda RX-8 GT car under the Yellow Dragon Motorsports banner. Chris Festa drove the car and the Team was very pleased with the outcome of the day. Although the test was punctuated by heavy rain, the Team worked through a series of changing to evalute the handling. "We learnt valuable information in a short period of time. We are pleased with the outcome of this test. We had a very short window of opportunity because of the weather that meant we covered closed to 200 test miles in four hours. We concentrated on consistency on the 09 spec Pirelli tires. I was especially pleased with Chris's work ethic and attitude as he barely got out of the car for 15 minutes during the test, in spite of the ambient temperature " said Team Manager Phil Creighton.

May, 2009 - Helping young drivers maximize their potential
Philip Creighton Motorsports is pleased to support the Ken Ungar program to help young drivers maximize their potential in their professional racing life. This program complements the driving ability aspects of the sports with the skills needed to advance their motorsports careers. Veteran Crew Chief/Engineer/Team Owner Phiip Creighton has supported young talented drivers in their early stages of their racing, and is welcoming this program which fills a much needed gap.
In their search for new talents, Philip Creighton Motorsports understands the importance of promoting the motorsports activities outside the cockpit, as much as the requirements to show the abilities behind the wheel.
For more details regarding this opportunity, please read the following press release and click here.
U/S Sports Advisors Announces Motorsports Edition
of its Ahead of the Game Seminar Series
Carmel , Ind. – In racing today, being fast is important, but it's not enough. Without adequate preparation for the winner-take-all industry of motorsports business, drivers risk derailing an otherwise promising career with a single misstep. To better equip the rising stars of motorsports for the off-track challenges that lie ahead, U/S Sports Advisors announced today an auto racing version of its unique seminar series: Ahead of the Game , What Every Athlete Needs to Know About Sports Business ™ – Motorsports Edition.
Designed with young drivers and their parents in mind, this seminar helps drivers define their own personal brand, create a game plan to promote their career and set a course to locate vital sponsorship dollars. Ken Ungar, President of U/S Sports Advisors, a sports business consultancy based in Carmel , Indiana , leads the seminars. The seminars are based on Ungar's book, Ahead of the Game: What Every Athlete Needs to Know about Sports Business (Sports Career Press, 2007), a complete primer for the challenges that athletes face off the field.
Ungar states, "Our book, Ahead of the Game , has helped athletes from many sports get the information and skills required to build a professional career. Since we first identified the need for a book of this type in motorsports, we wanted to give back to the sport by tailoring our Ahead of the Game Seminar Series to the needs of young race car drivers."
The materials for Ahead of the Game Seminar Series have been developed over many years in the sports industry through the collaboration of U/S Sports Advisors with athletes, team owners, agents, broadcasters, sponsors, the media and many others. Ungar's sports business expertise has been highlighted in numerous national outlets including ABC World News Tonight, Good Morning America, ESPN News, Fox Business News, CNBC , Sports Illustrated, and the Sports Business Journal .
The series will kick off at the Indianapolis Motor Speedway's Brickyard Crossing on Community Day, Wednesday, May 20 th . A second seminar is being offered at the Autobahn Country Club on Wednesday, July 22 nd with future dates to be added soon. Additional details and registration information for the seminars is available on-line at www.AheadoftheGameSeminar.com
February 2009 - PCMS ventures into F2000 for 2009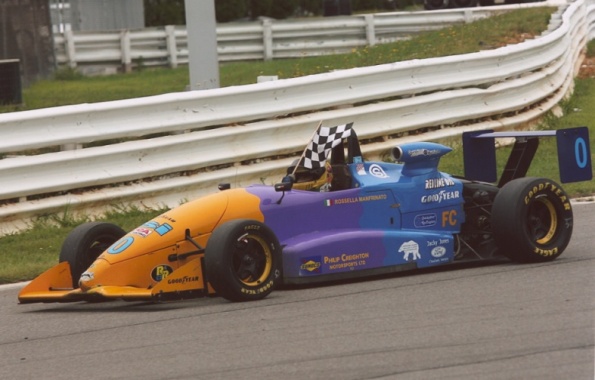 Philip Creighton Motorsport has put ex Dallara and Tatuus Engineer Rossella Manfrinato in charge of a new F2000 Series program for the 2009 season. After running the SCCA Nationals for the last few years with Manfrinato winning the SE Division in 2007 and 2008 as a driver with a Tatuus FC Chassis we are putting together a program to run the F2000 series on the East Coast.
With six double weekends it is a series that offers good value for money and is a great stepping stone for drivers out of karting or amateur racing that want to go further with a racing careeer. It also takes us back to our roots as Rossella came to the USA to manage the Tatuus FF2000 team and engineer their works entries in 1998. With several wins, poles, 2nd place in the series and the Oval Crown the team was a force to be reckoned with in its first full year in the USA.
After providing all the race engineering customer support for Dallara in the Indy Lights Series (formerly Infiniti Pro) Ross has engineered in ALMS, Grand-am, IRL and Indy lights. Now its time to work again with drivers that are about to start their professional careers and want to be guided by someone with extensive professional experience.
January 2009 - Philip Creighton appointed to SCCA Pro Racing Board
After a year on the Board of Directors of the SCCA Phil was appointed to the Board of Directors of SCCA Pro racing. Pro Racing is responsible for the running of the Mazda MX5 Cup, World Challenge, Volkswagen TDi Cup and sanctions the F2000 Series and others
January 2009 - PCMS opens new web based service for road racers.
As a new venture Philip Creighton Motorsport has opened a website to sell used or overstocked parts for the racing community. Everyone seems to have parts and 'stuff' that they would like to move but often don't have the time or resources to deal with it. Hence the new site at roadracingoverstock.com which can also be accessed above under 'products'.
December 2008 - PCMS contracted to run Yellow Dragon RX-8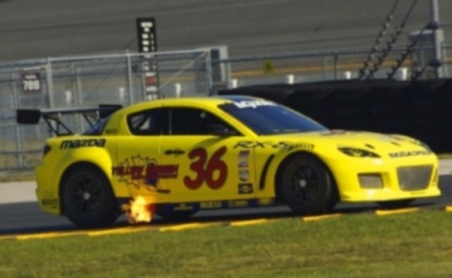 PCMS has taken delivery of a new Riley / Speedsource RX-8 with a three rotor engine to run in Grand-Am GT class in 2009. The intentention is to start the season proper at VIR in April subject to finding suitable sponsorship or funded drivers. Jack Smith, a long time SCCA Club Racer and team owner of Yellow Dragon is excited about the cars prospects after an initial shakedown test with Sylvain Tremblay at the wheel.
Please visit www.yellowdragonmotorsports.com
Philip Creighton Motorsport, Ltd.
3109 Trotter's Parkway
Alpharetta, Georgia 30004
USA
Phone: 678.366.2100 | Fax: 678.366.2101
email: philipcreighton@earthlink.net